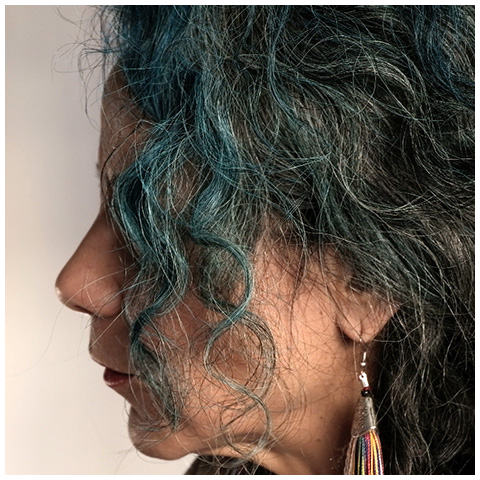 Después de estudiar periodismo en Santiago y ejercerlo en el ámbito cultural, comienza en el año 2000 su entrada al arte por medio del performance, la poesía y el activismo. En sus primeros años, mediante el texto y el posporno, explora una estética radical y provocadora, que critica la normatividad, la dictadura militar, la institucionalidad y los poderes fácticos. Otros temas como la violencia de género, el clasismo y la economía neoliberal, serán temas recurrentes en sus acciones y performances posteriores; los que realiza en Festivales Nacionales e Internacionales de Performance y Poesía y en espacios alternativos, activistas y contraculturales.
Al cumplir treinta años, crea en 2003 el poemario y personaje Abyecta. Un retrato de mujer insaciable, caníbal y exuberante, contrario a las convenciones sociales y morales conservadoras. Preocupada últimamente por los problemas medioambientales, Neira desplaza las estéticas y poéticas posibles del arte, encargándose de limpiezas literales y activistas, con capas metafóricas relacionadas a la historia y el poder, como acontece en los performances: Limpieza colectiva como obra de arte y Tu patria está llena de basura, ambas realizadas en Valparaíso, en los años 2014 y 2017.
---
After studying journalism in Santiago and working with it in the cultural field, in 2000 she enters the art world through performance, poetry and activism. In her early years, through text and post-porno, she explores a radical and provocative aesthetic, which criticizes normativity, military dictatorship, institutionalism and factual powers. Other issues such as gender violence, classism and the neoliberal economy will be recurring themes in their subsequent actions and performances; that she performs in National and International Performance and Poetry Festivals and in alternative, activist and countercultural spaces.
When she turned thirty, she created the poetry and Abyecta character in 2003. A portrait of an insatiable, cannibal and exuberant woman, contrary to conservative social and moral conventions. Concerned lately about environmental problems, Neira displaces the aesthetic and poetic possible of art, taking care of literal and activist cleaning, with metaphorical layers related to history and power, as in the performances: Collective cleaning as a work of art and Your homeland It is full of garbage, both made in Valparaíso, in 2014 and 2017.